Exciting prospects for dedicated talented individuals
In pharmacy, as in many other areas, combining theory with practice is of the utmost importance. Galenica offers young individuals talented in pharmacy excellent opportunities to shape their future before, during and after their studies. Give your talents free rein and benefit from the Galenica promotion!

Pharmacy students
Combining theory and practice
Competent and motivated employees make the difference for our customers. As a prospective pharmacist, we offer you a range of opportunities to start your career during your training.

Practical internship – an insight into a fascinating world
This practical internship in one of our numerous pharmacies gives you an insight into the everyday life of a pharmacist before you even commence your studies. The practical internship is compulsory and you must have completed it by the time you finish your bachelor's degree.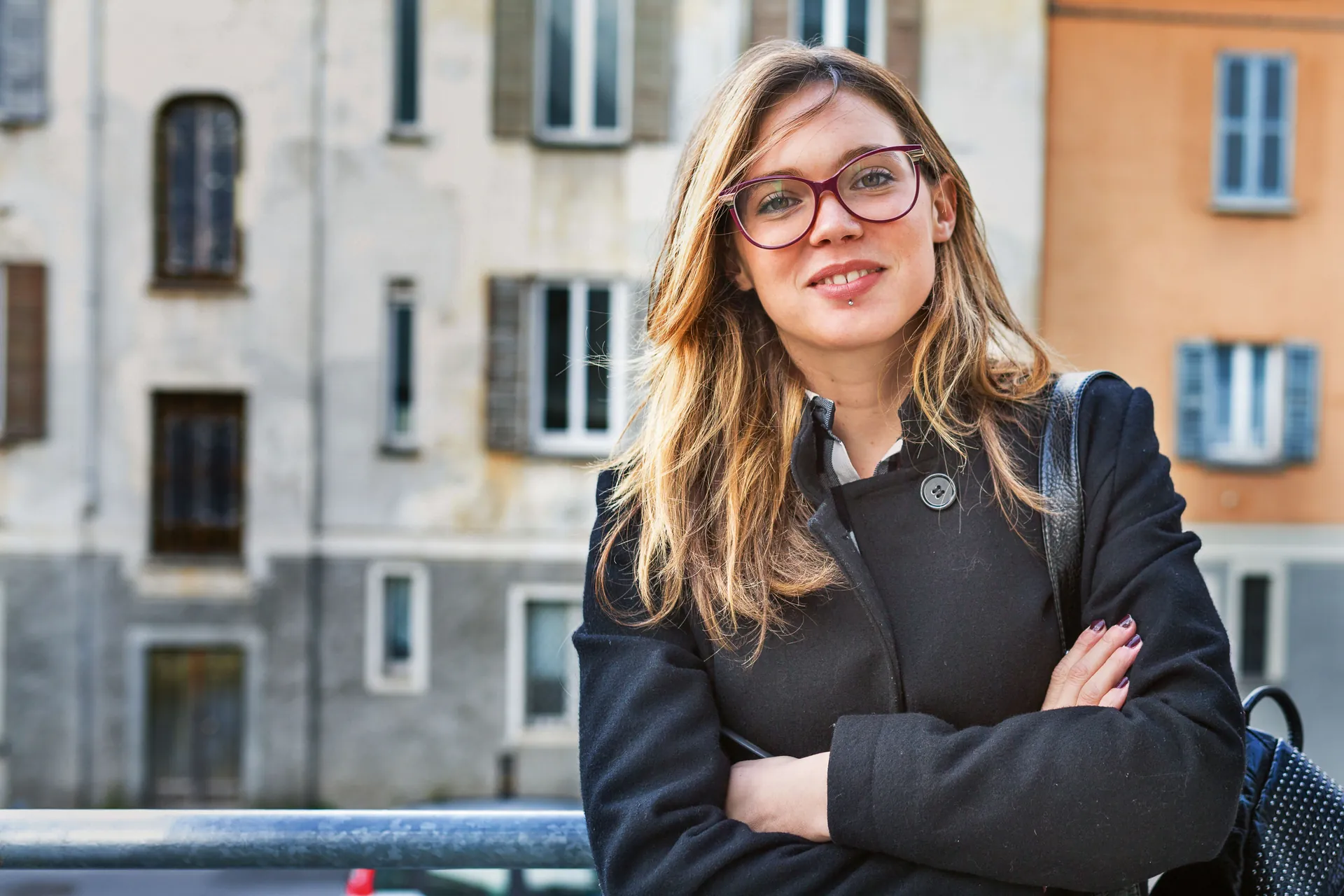 "For me it was cool to see how varied the life of a pharmacist is."
Assistantship – essential practical experience
We offer you the opportunity to combine the expertise gained during your training with practical experience. After all, once you have completed all the theory, a new challenge awaits: the customers!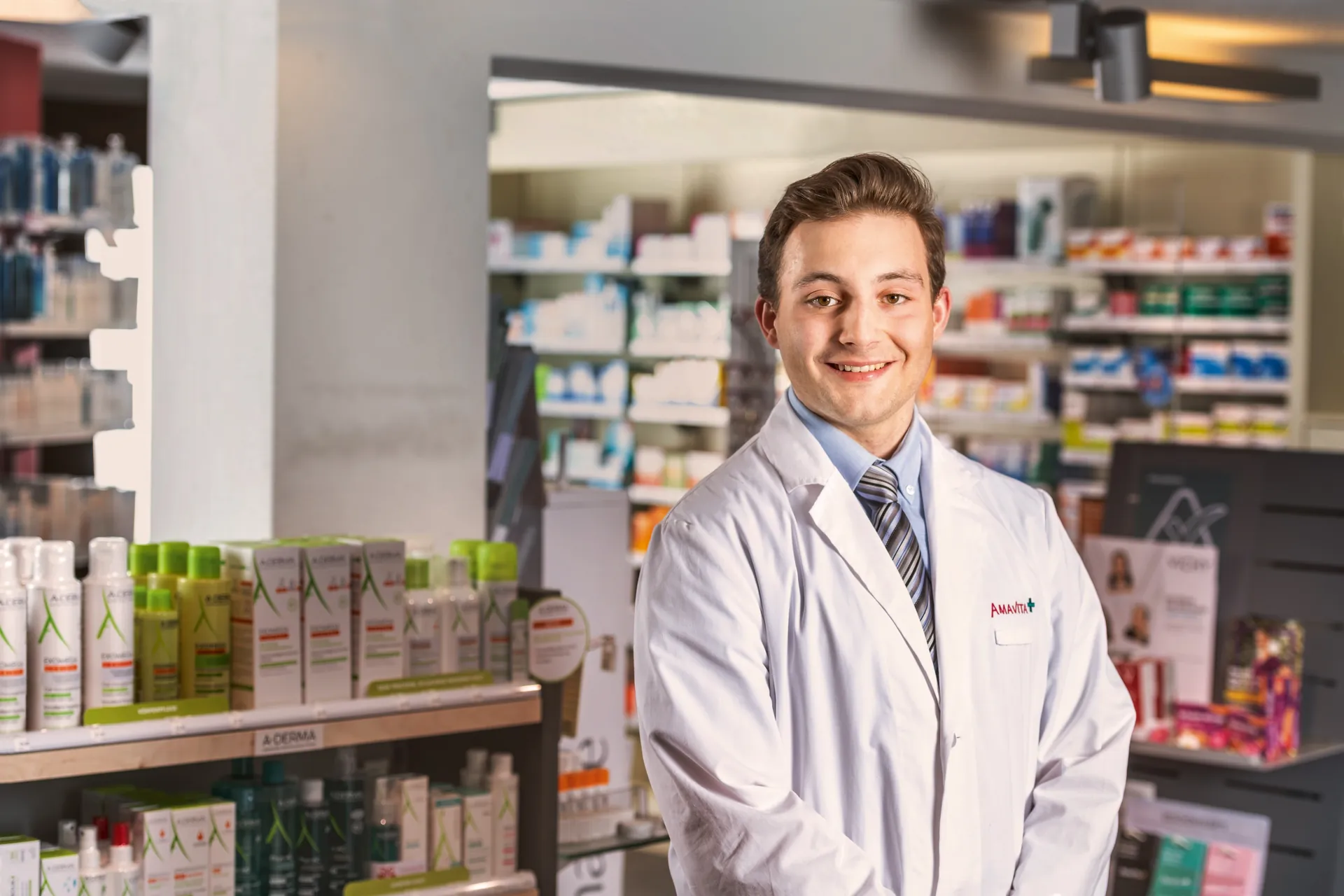 "I really appreciate getting the chance to put what I've learned into practice."
"A willingness to learn, a visionary spirit, leadership skills – and a good team!" For assistant pharmacist Gjem, the qualities needed to be successful in your job are clear. The fact that Galenica also embraces these values at company level motivates him even more. "I definitely want to develop my skills further", says Gjem. This is why he regularly undertakes further training, for example at the Clinical Skills Center at the University of Bern. This allows him to acquire skills that directly benefit his customers. In his experience:
"Patients have a great response to our services."
So konnte er eine Kundin kompetent beraten, die mit einem akuten Tubenkatarrh in die Apotheke kam: «Dank der Weiterbildung konnte ich die Untersuchung mit dem Otoskop selbständig durchführen, die Verdachtsdiagnose bestätigen und die entsprechenden Medikamente abgeben. Mein Chefapotheker unterstützte mich dabei mit seiner wertvollen Erfahrung.» Das besondere Erfolgserlebnis für Gjem: «Die Patientin kam drei Tage später erneut vorbei und bedankte sich für die Hilfe!»This continued training has enabled him to provide expert advice to a customer who came to the pharmacy with acute Eustachian tube catarrh: "Thanks to my new skills, I was able to carry out the otoscope examination myself, confirm the suspected diagnosis and prescribe the appropriate medication. The head pharmacist supported me with his valuable experience." And to make it even more special for Gjem: "The patient came back three days later and thanked me for my help!"
FPH further training – the post-graduate diploma in retail pharmacy
As a pharmacy graduate, we are more than happy to support you in your further training to become a specialist pharmacist in retail pharmacy. We will provide you with a further training specialist who will be there to offer you advice and assistance. And: we will finance your training!
Discover the opportunities as a pharmacist at Galenica
Temporary jobs – your assignment during your studies
Would you like to get a taste of retail pharmacy while still studying? Our pharmacy teams look forward to your support – whether it's only on Saturdays or during term breaks. Just contact us!

Find out what makes Galenica
special.
Discover your working environment.
Galenica offers the right place for every talent. Discover our pharmacy team.