Your path, your career
There are no standard careers at Galenica. We view our employees as independent personalities with individual skills who each have their very own potential. That's why we want you to develop both personally and professionally: your goals, your training.

Further training – because you have more to offer
Getting a job with us is just the beginning of your journey. We support you wherever that journey goes. Gain leadership experience, deepen your specialist knowledge or take on new tasks. We have the right further training to help you get where you want to go. Our leadership philosophy "Servant Leadership" also allows you to act autonomously and assume responsibility.

Training to become a specialist pharmacist - your postgraduate diploma
Are you a federally qualified pharmacist looking to advance to the next level? We offer you full support for your further training as a specialist pharmacist in retail pharmacy – also financially.

Promoting talent
Our talent development programme for up-and-coming employees – generally employees in management or senior management – focuses on developing your personality and leadership behaviour. At the same time, you will make personal contacts, as internal networks across disciplines and companies are an important part of the Galenica culture.

Group-wide exchange
There are a whole range of institutions within the Galenica Group that promote Group-wide exchange and broader horizons. For example, the proactive members of Change Ninjas meet regularly to develop, discuss and implement new ideas, approaches and solutions together with the Executive Committee.

Under the title "Learn and Lunch", you can attend presentations by internal and external speakers on any topic during the lunch hour. The "Lunch Lottery" gives you the opportunity once a month to meet a person within the Galenica Group selected at random via a tool and to discuss their day-to-day work with them.

Do you spend almost all your working time in the office? The "Touchpoint Experience" enables you to spend a day with someone working at the front line: chauffeurs, sales representatives, pharmacy specialists, etc. It's not just a great opportunity to share the end customer experience but also a way of displaying appreciation and smart teamwork.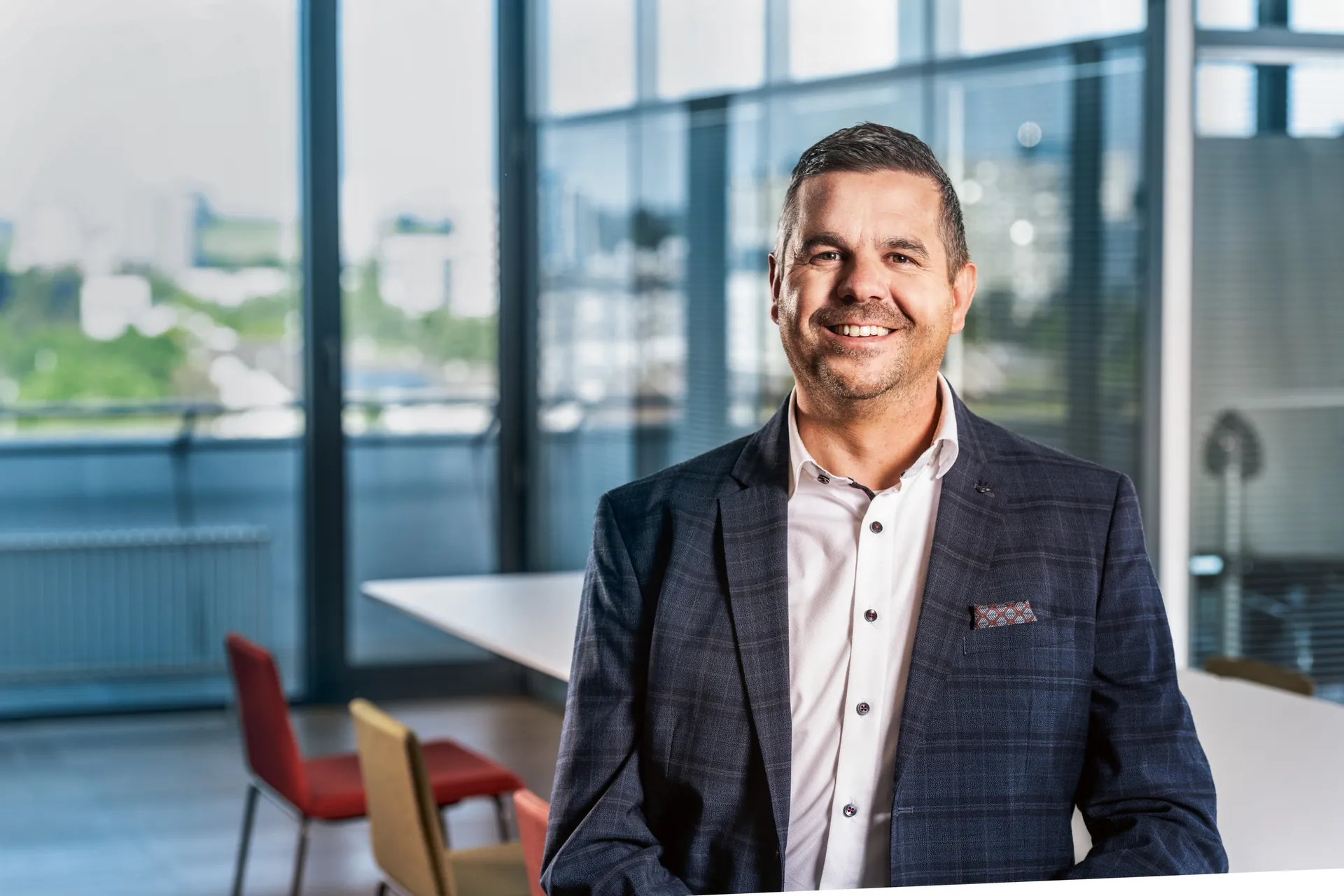 "If you have good ideas and a lot of energy, the world is your oyster at Galenica."
Until the end of 2021, Christoph worked in the energy and telecommunications sectors. What attracted the Head of Development & Training at Galenica to his current role? He had heard that he would enjoy a lot of creative freedom at Galenica. Supporting people in their professional development is an exciting aspect of his job, and he enjoys initiating new projects.
"Seeing the sparkle in the eyes of an employee when I've been able to help them achieve a goal is the greatest satisfaction I get in my job."
Christoph notes that it's not only employees that grow and improve, but also Galenica as a company: "A few things are changing here at the moment. Galenica is becoming more open and moving towards 'servant leadership' as a modern alternative to the traditional understanding of management." His ambition? "I want to position Galenica as a world of opportunity!"
Find your vocation in one of our teams.
Looking for a job with meaning?
We offer fulfilling tasks for a wide range of professional groups. Launch your future today at Galenica.