The largest pharmacy network in the country
Working within and for the largest pharmacy network in the country, you can provide a great deal of support and take on interesting roles – whether on the front line or in the back office.

Pharma­cies / Retail Pharmacy – our core business
Our Pharmacies Services Unit operates the largest pharmacy network in Switzerland. It comprises around 360 own and joint-venture pharmacies with more than 100,000 customer contacts every day. The unit supports and relieves the pharmacies with centralised back-office functions, allowing them to fulfil their important role as the first point of contact for health and well-being issues.

Galenica has an excellent distribution network for the sale of its own exclusive products and partner brands in the form of Amavita, Sun Store and Coop Vitality (joint venture with Coop). In addition, Careproduct offers efficient solutions to support and improve mobility for elderly and disabled persons.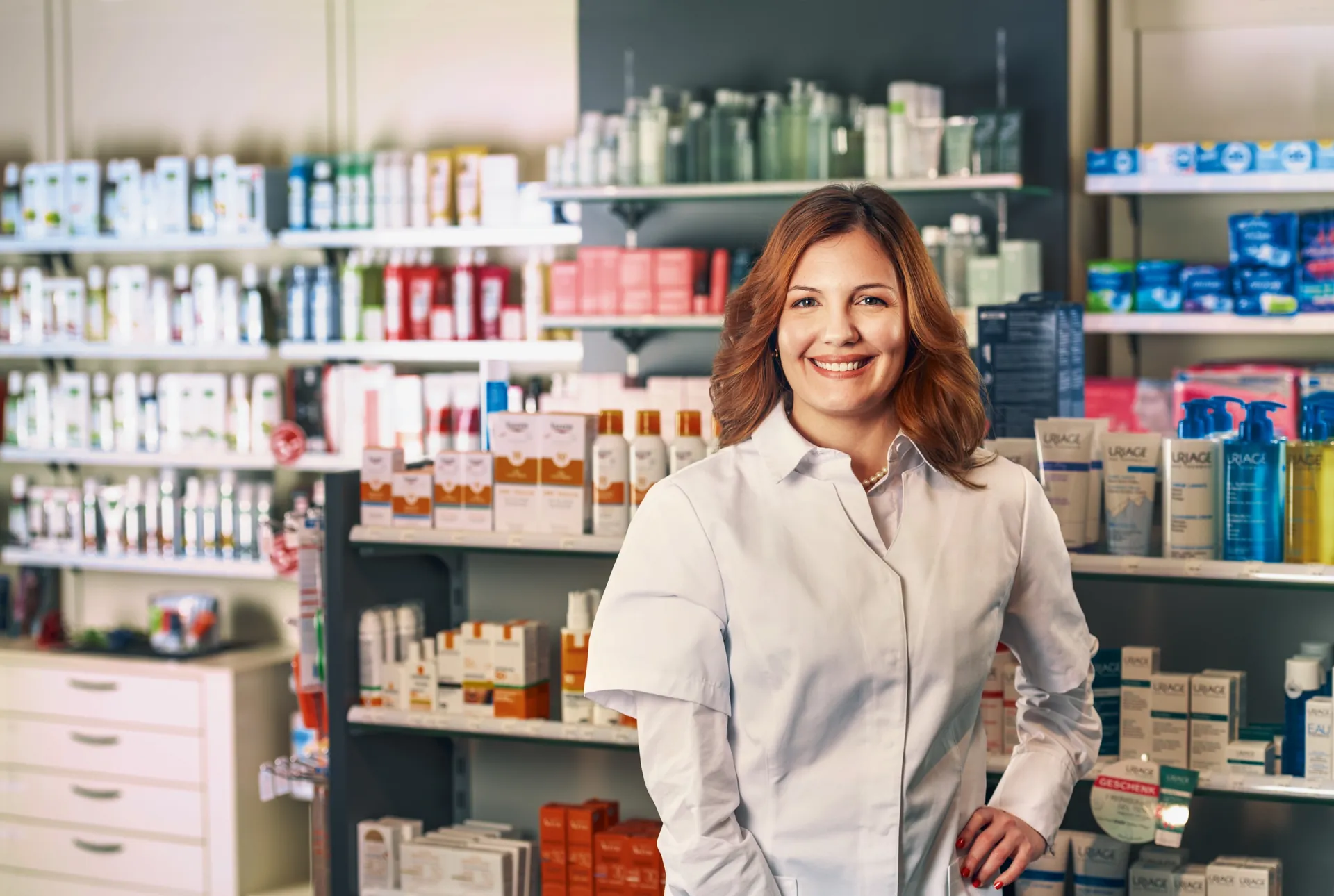 "I've found the environment that enables me to achieve all of my goals."
As the managing director of a pharmacy with 12 employees, Cristiana loves taking responsibility. "You have to organise, delegate, check, be there to answer questions", she says, "and above all, you have to be able to motivate the team." But for this to work, the atmosphere also has to be right:
"A pleasant working environment is a key prerequisite for good teamwork. The infrastructure is part of that."
The fact that her pharmacy has a large, bright workspace is extremely important for motivation. "It allows me and my team to achieve our main goal of offering customers an outstanding shopping experience."
Roles tailormade for you
Would you like to play a leading role in one of our pharmacies? We offer you the following options for actively supporting us on the front line:

The assistantship is a practical internship that forms part of the pharmacy master's degree. You can complete it in many Amavita, Sun Store and Coop Vitality pharmacies. It helps you learn about the practical work in a certified general pharmacist and to apply previously acquired theoretical knowledge.
Contact us to do your assistantship with us. We'll help you find the pharmacy of your choice.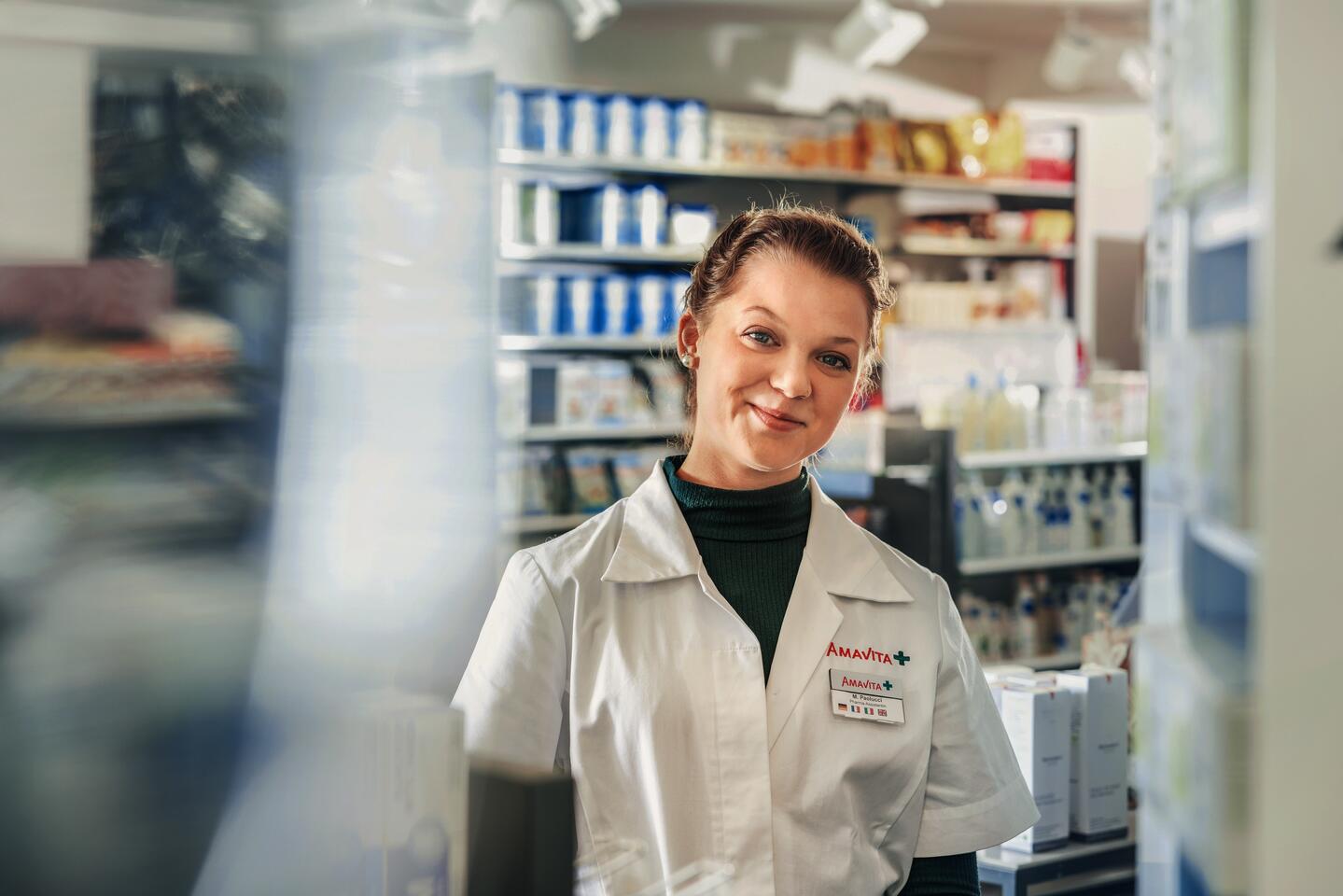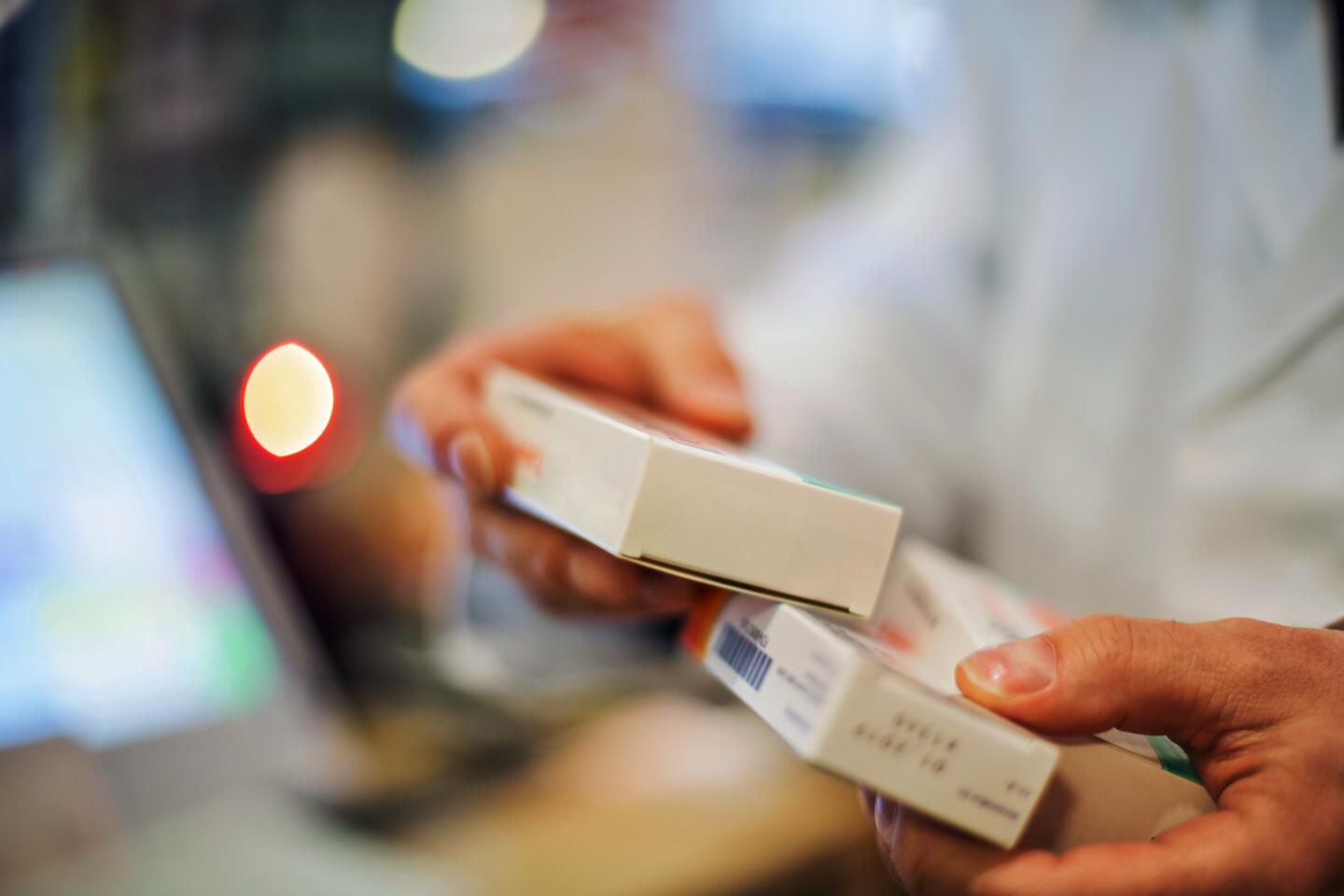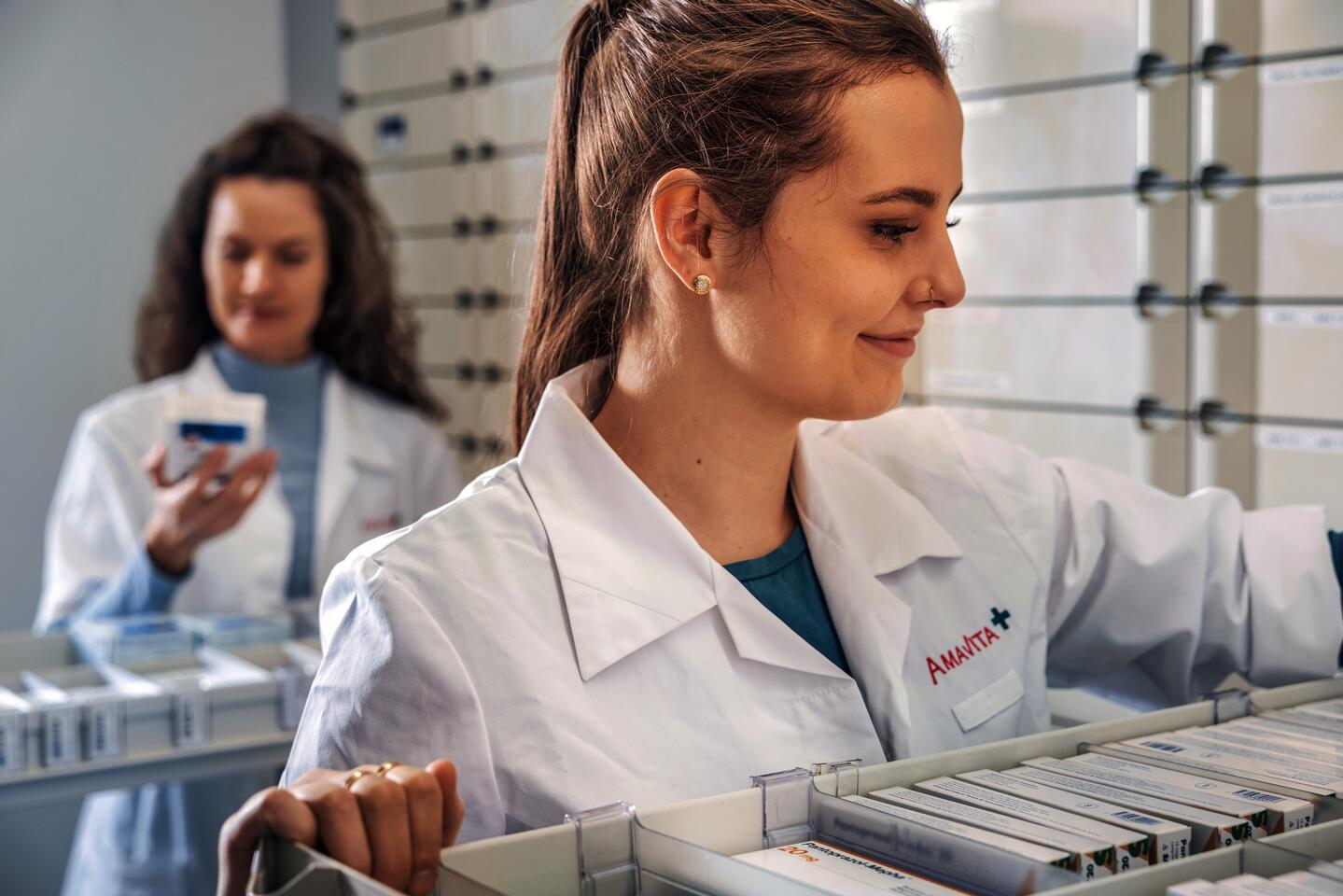 Pharmacist in FPH further training
This further training is for all qualified pharmacists who wish to work independently as a pharmacist and want to deepen their knowledge and skills in the field of retail pharmacy. You will find more information here.
In this position, you are the right hand of the person in charge. In addition to your normal duties, you assist the manager with administrative matters and cover them in the event of their absence.
Please contact us if you have any questions.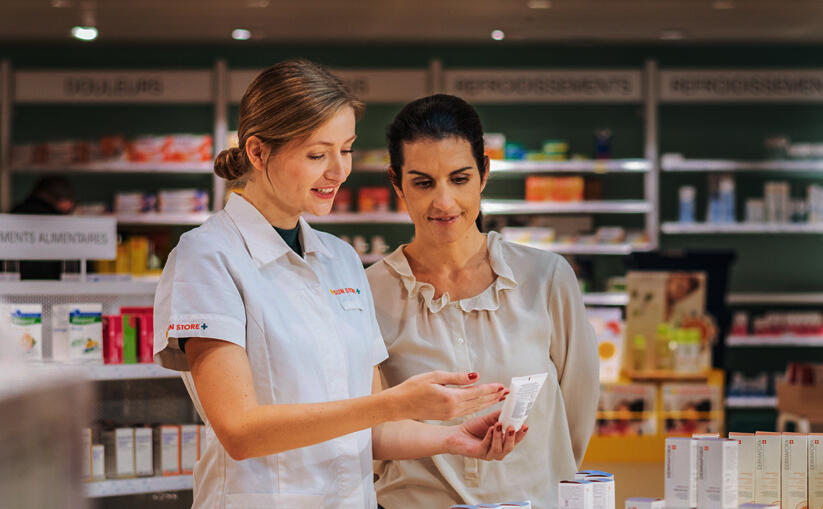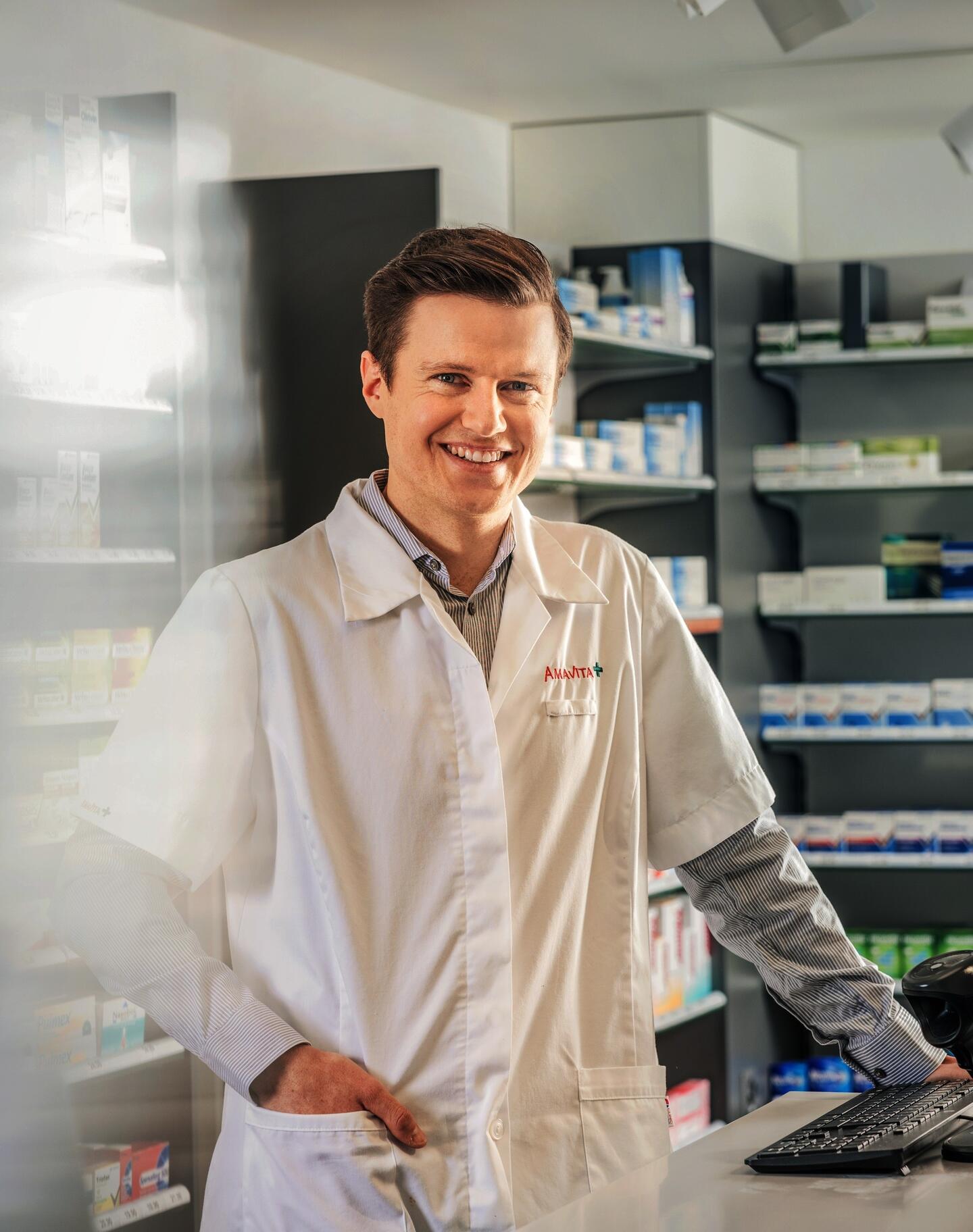 In this role you are responsible for the professional and staff management of the pharmacy. This also gives you the opportunity to develop the location further.
This involves working in tandem with another manager, dividing up the administrative duties and personnel management of the pharmacy between you.
Join our team and drive it forward
Discover the next world of work
Galenica also offers you many other interesting areas and tasks. Discover the world of Galenica IT here.