Discover your benefits
We place high demands on our employees, but you can also expect a lot from us.

Benefits – these are your benefits
We place high demands on our employees, but you can also expect a lot from us. Your commitment and useful work must be rewarded. That's why we offer you a whole range of services and advantages. These include, for example, our family friendliness, flexible working models and paid further training that we can offer you as a leading healthcare provider.
Generous family policy
Family friendliness is one of our most important values: it is important to us that our employees remain healthy, motivated and productive in the long term. And the issue of family policy is a particularly significant part of that.

That's why we have – depending on the role – flexible working hours and working from home models and naturally we encourage part-time work. We exceed the statutory minimum requirements for parental leave: for mothers we offer 16 weeks of paid leave at 80% of the salary, for fathers ten days at 100%.

Marriage and birth allowances

Children's fund for own children with preferential interest rate and contribution by the employer

Fair wage policy
Our wage policy is fair and health-conscious: our pay is aligned to our requirements, the market and individual performance. 42-hour week, 13-month salary and profit sharing are standard with us. To this end, we offer various forms of working time, make targeted efforts to promote the health of our employees and are committed to providing extensive welfare benefits. The staff discount of up to 25% lets you benefit from preferential prices in all our pharmacies.

min. 25 days' holiday up to the age of 49, at least 27 days' holiday from the age of 50

Possibility of buying holiday or taking unpaid leave

Customised further training
Further training, consolidating and broadening our knowledge is an indispensable prerequisite for each and every one of us. Only in this way can we consolidate the position of our Group, our business areas and our companies in a constantly changing market environment.

Galenica offers and finances a comprehensive range of internal and external further training opportunities for you as an employee. In addition, we reward successfully completed further training with bonuses. Our Talent Management programme allows us to identify our top internal people and support them with specially tailored development programmes on their way to becoming a leader.

Attractive pension fund
Our employees are well provided for in retirement too. We offer an attractive premium split: Galenica takes over approximately 2⁄3 and our employees 1⁄3. You can also pay more into your pension fund if you wish with "Plan Plus."

Other bonuses and discounts
And that's not all. On top of that, there are numerous other good reasons to choose Galenica. For example:

Fleet discount: attractive conditions for cars and fuel discount

Bonuses for the referral of new employees

Registered shares at preferential prices

Discounts at partner companies (gyms, hotels, language schools, electronics shops, wine trade, etc.)

Long-service awards: bonus and additional vacation days every five years

Mobile subscriptions and smartphones at attractive prices

Discounts on selected supplementary health insurance policies

Please note that the benefits listed above may vary depending on the company, function or location.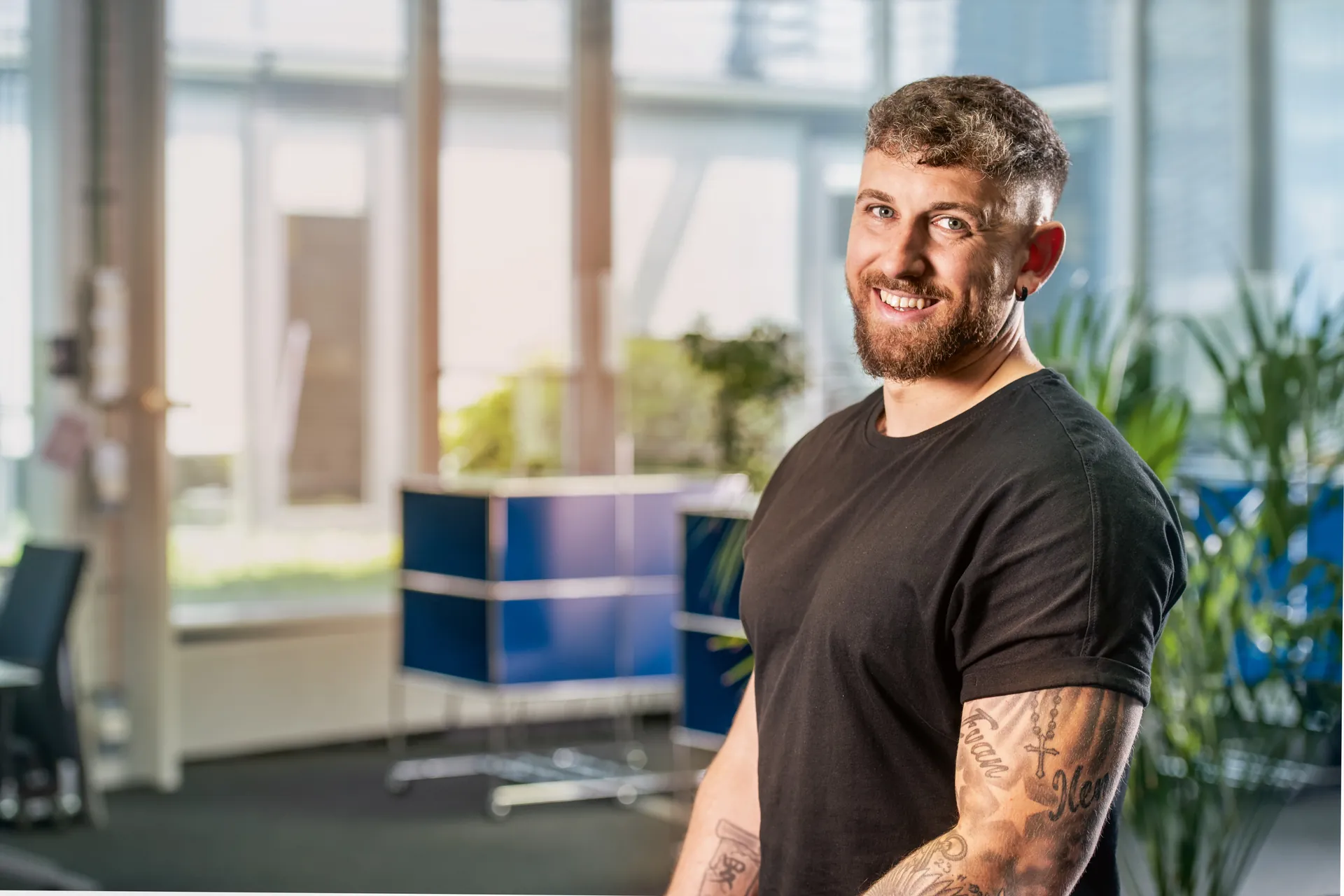 "Galenica believed in me – even though I didn't have the right training."
After completing an apprenticeship as a bricklayer, Fabrizio worked in the construction industry, as a logistician at Swiss Post and as a sales assistant in a clothes shop. He heard about a job at Sunstore in Saint-Sulpice from his sister: he was in charge of the accounts there. "I'm the perfect example of how learning by doing can help you achieve a lot!" says the 33-year-old. When Sunstore was taken over by Galenica, he went along with it. He initially worked in the Accounts Payable department and has now been employed as a specialist administrator in Financial Operations – Accounting for Pharmacies for the past three years. As for the working conditions, he works one day a week in Bern and the rest of his time can be arranged flexibly.
"I'm a freedom lover – at Galenica I can live life to the full!"
Freedom also requires self-discipline, but his managers would have trusted him right from the start: "The job is perfect for me. Now I can safely say: I want to stay at Galenica for the rest of my life."
Find your vocation in one of our teams
Discover working environments
Your path, your career
Galenica supports your personal and professional development. Join us on the path that makes sense to you.