Lifeblood of the healthcare market
As a pharmaceutical wholesaler, Galenica supplies the healthcare market with medications throughout Switzerland. Our logistics ensure basic medical care for our country. Would you like to be part of that?

Logistics – we supply Switzerland
Our Service Unit Wholesale & Logistics offers its customers – the Group's own pharmacies as well as customers in the healthcare market as a whole – an optimised range characterised by high availability and a comprehensive logistics service.

It's an area full of exciting roles with plenty of responsibility, so you can make a big difference.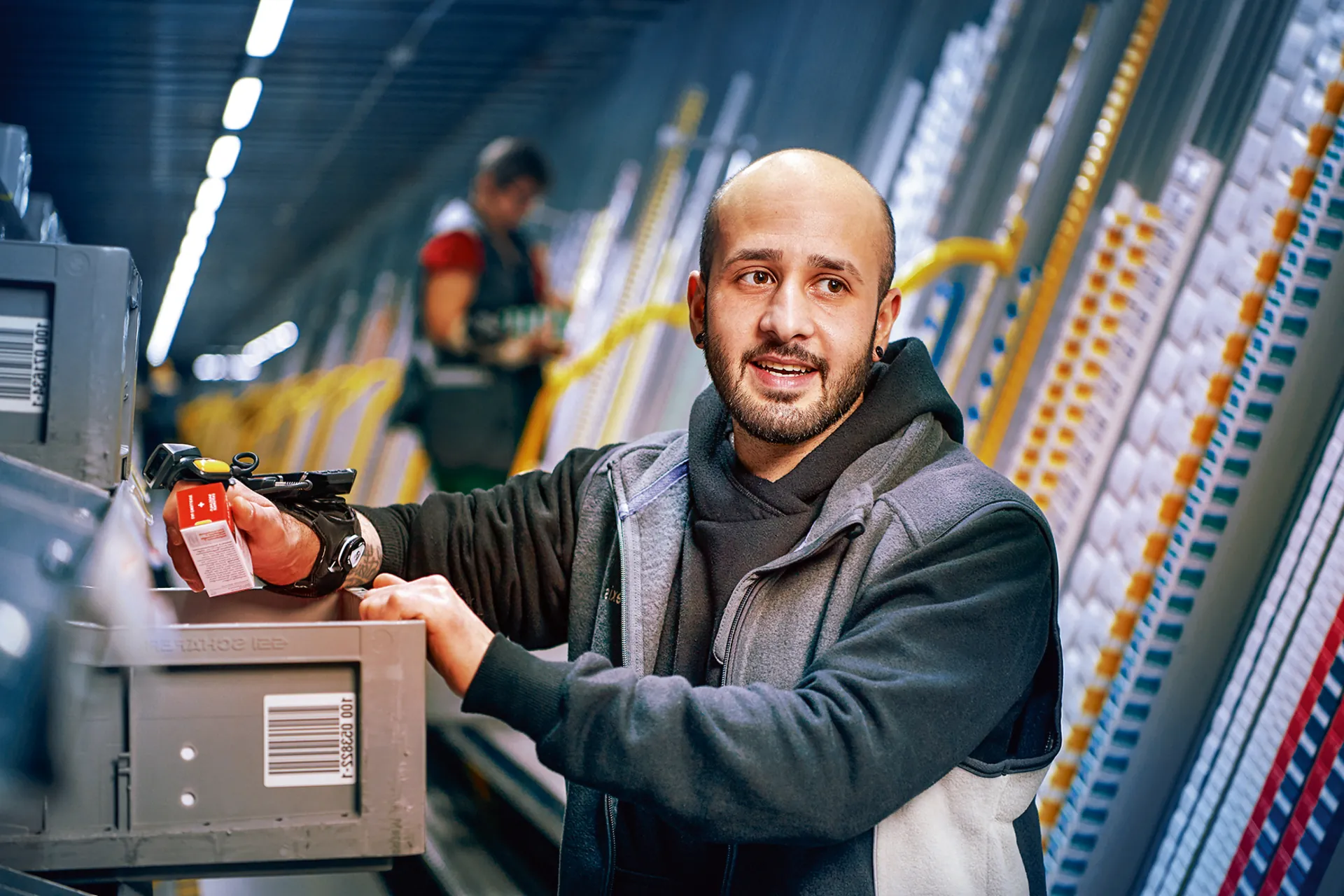 "Good support has enabled me to grow into my role quickly."
Chris firmly believes that anyone who wants to progress in their career needs determination and the willingness to take on responsibility, be quick to grasp new concepts and highly motivated. As the man responsible for shipping, he has all of this in spades. But that's not all for Chris:
"For me, appreciation and support in my day-to-day work play a major role in my success."
He received this support from Galexis right from the start. "Even during my probationary period, I was able to optimise processes in the internal mail department", says Chris. "As a newcomer, it was a great experience for me to be trusted and given so much responsibility. This first positive experience was a real boost for me. I was able to grow into my role quickly. I'm still highly motivated to contribute to the success of our team!"
To give you some idea of the scale of our operations, around two-thirds of all pharmacies and drugstores in Switzerland are supplied daily by our Galexis Business Unit, plus one in three medical practices and almost one in three hospitals or care homes. This is done in accordance with the rule: ordered yesterday, delivered today. 450,000 packs per day! This makes Galexis Switzerland's leading health wholesaler.
These distribution services are made possible by 800 employees, who efficiently control the distribution of the full range of 100,000 articles. In other words: top-class logistics.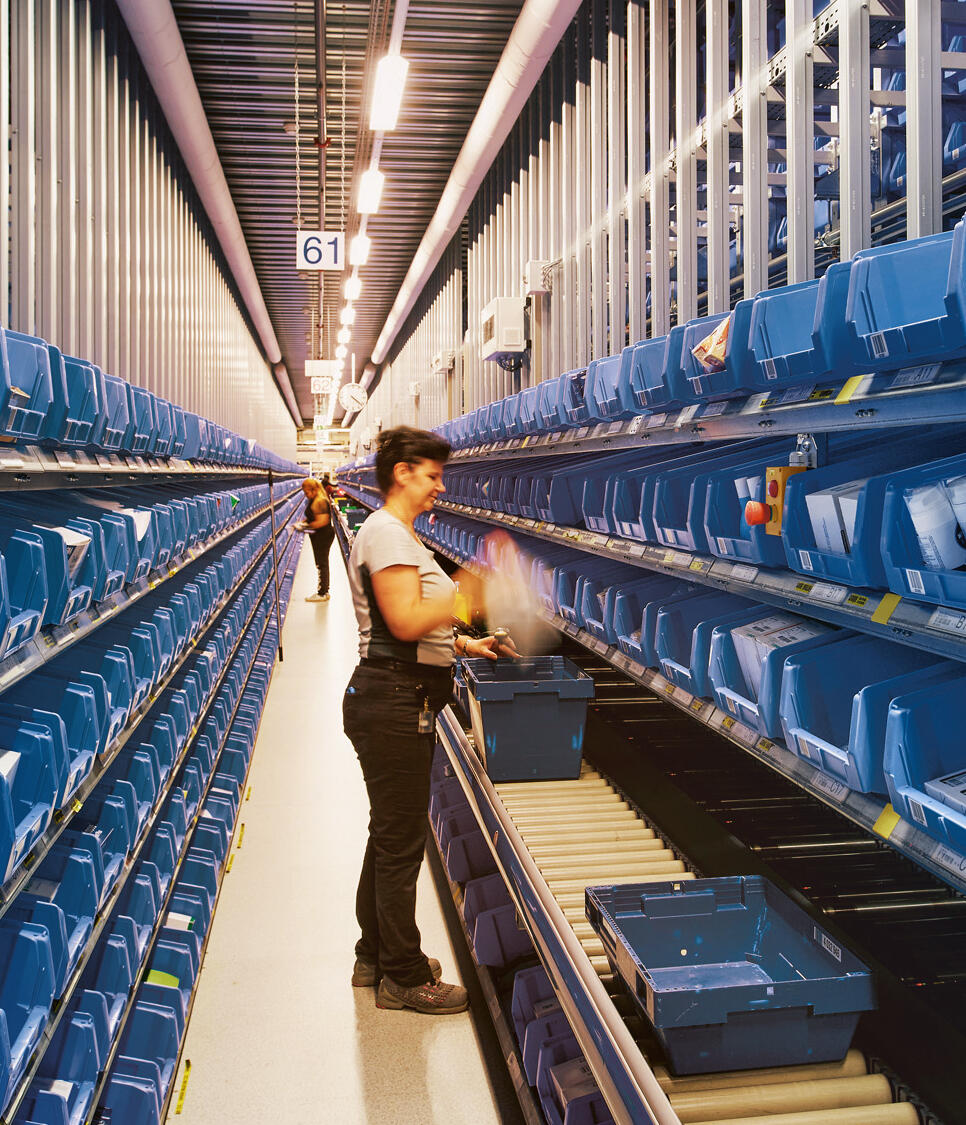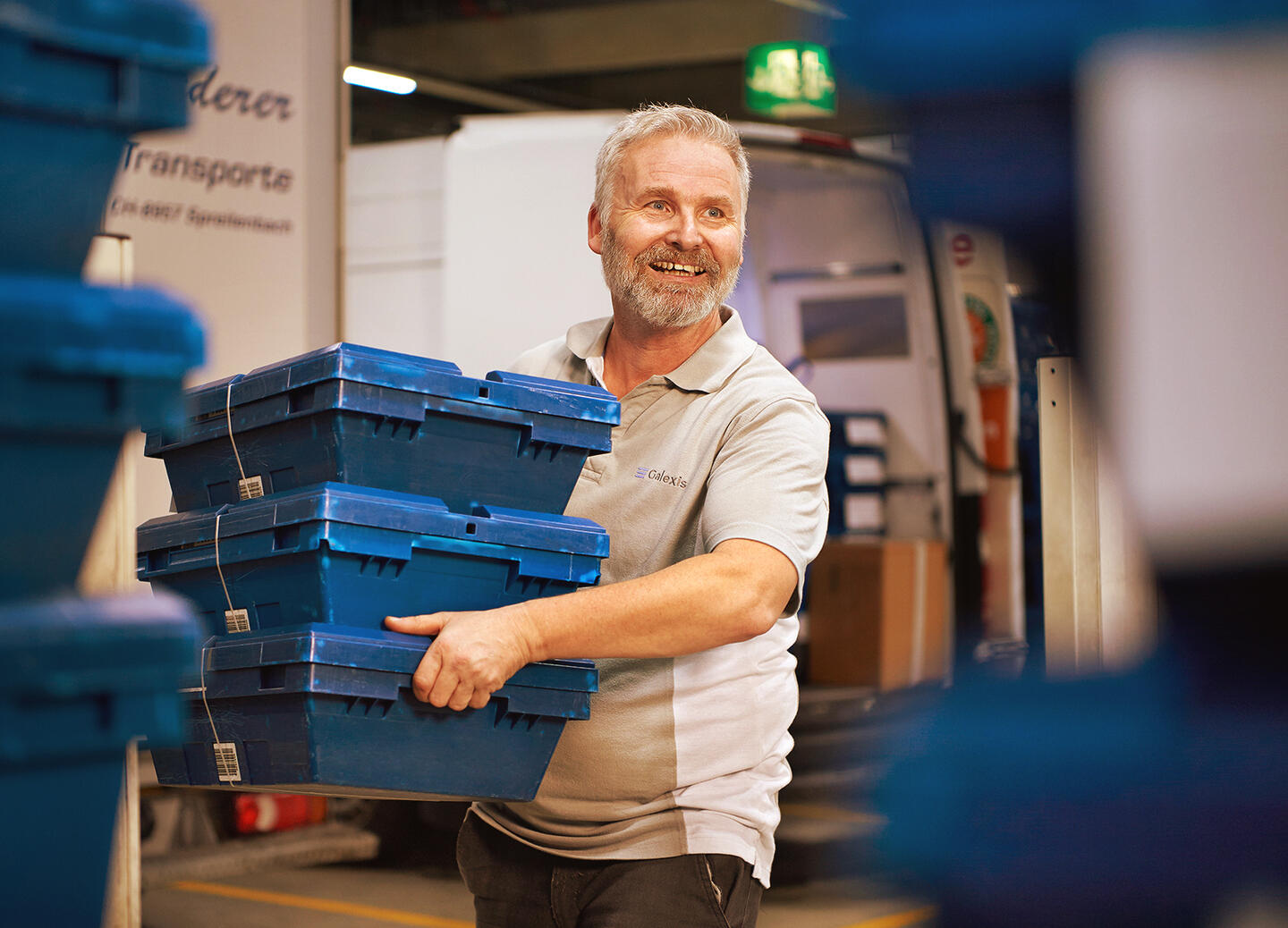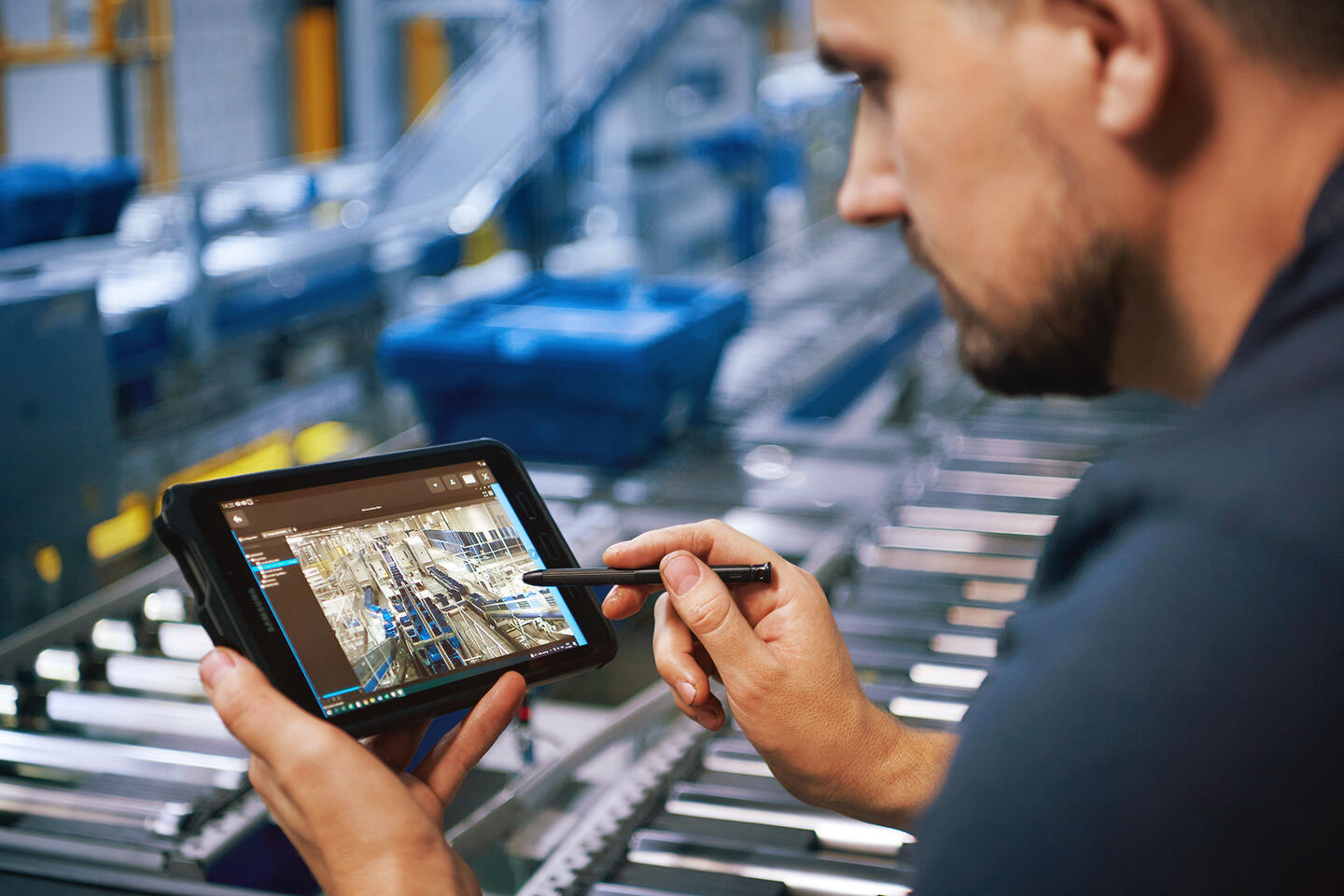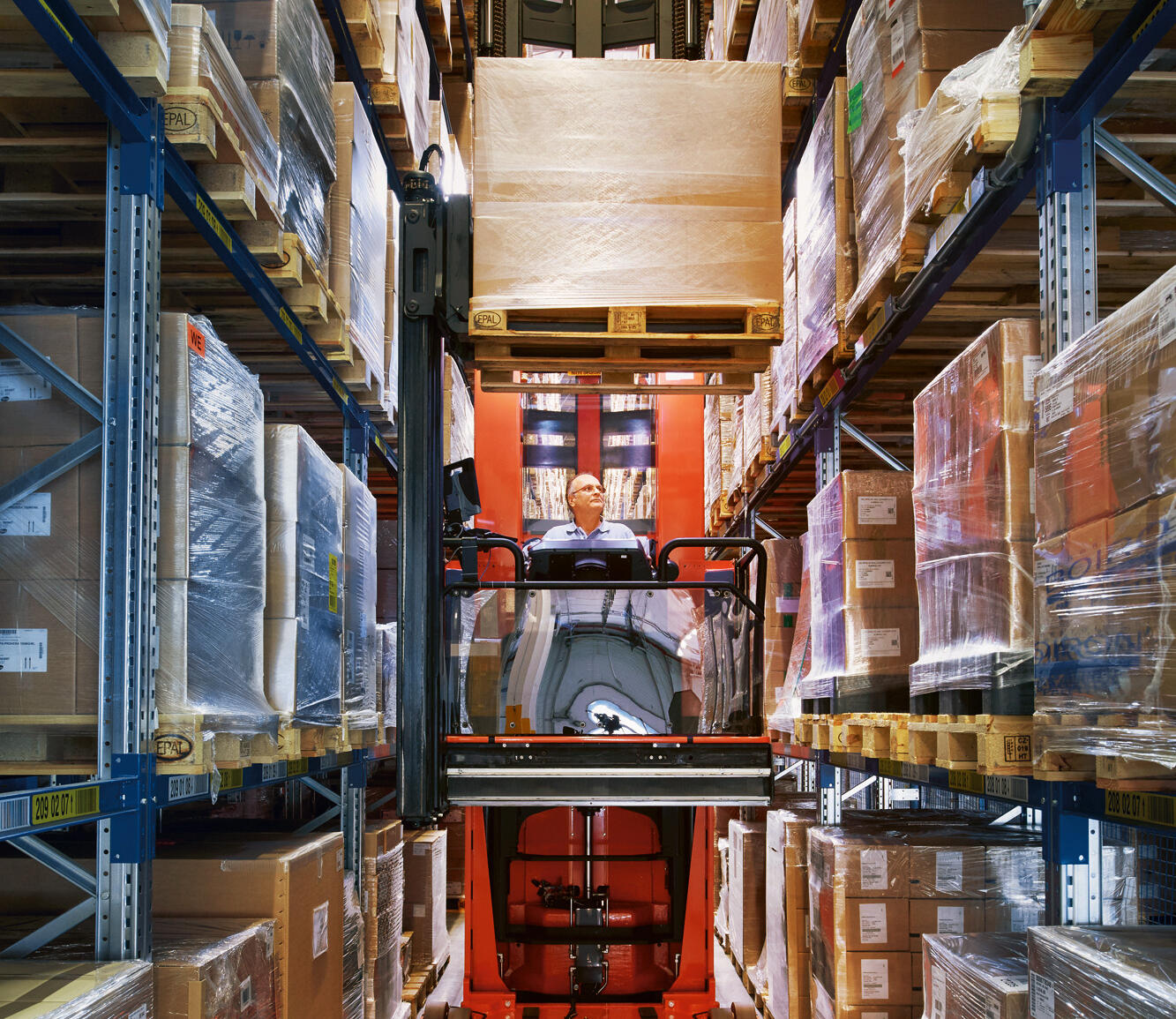 Unione Farmaceutica Distribuzione (UFD)
With Unione Farmaceutica Distribuzione (UFD), the most important and only healthcare logistics company in Ticino, Galenica is also strongly represented with a full range of products in Italian-speaking Switzerland.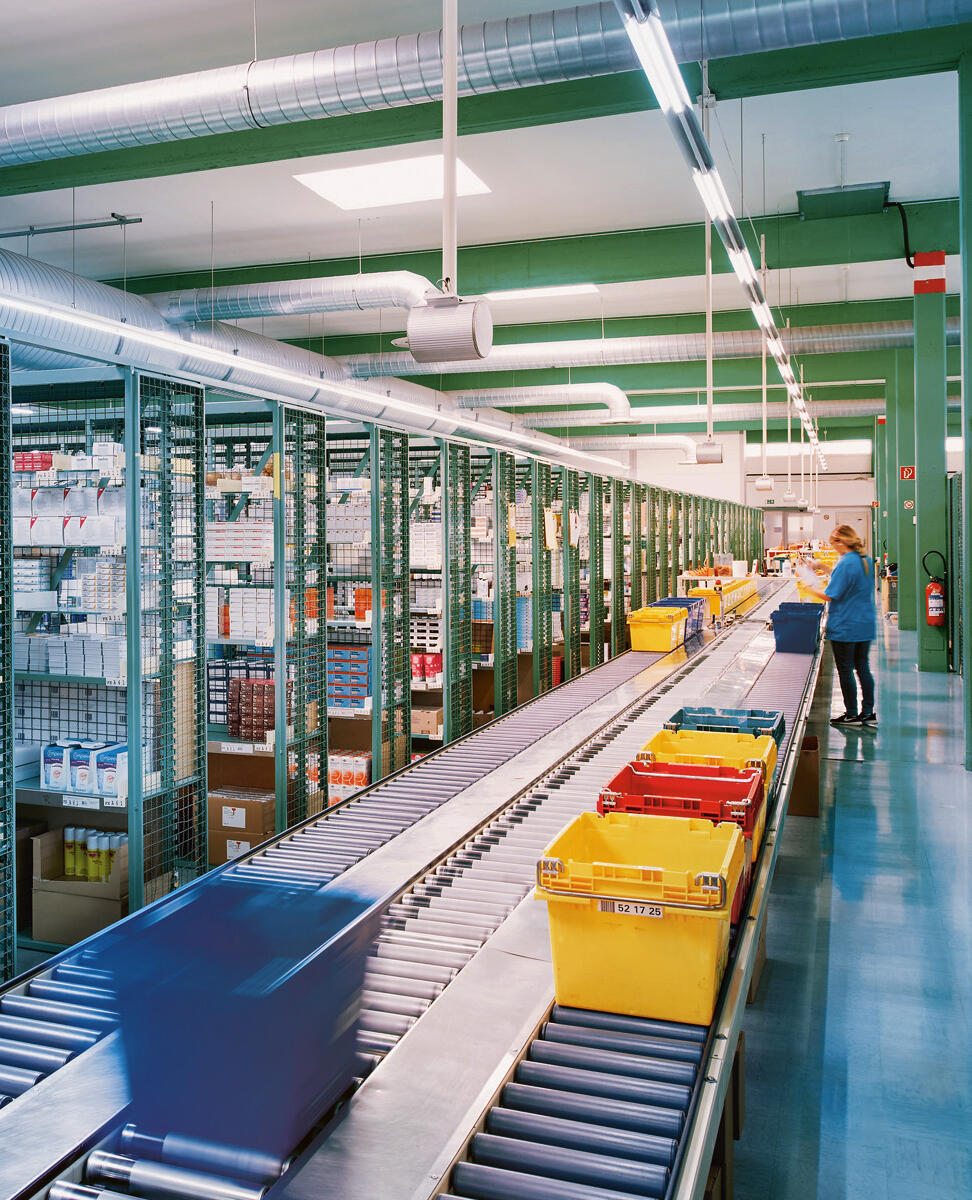 The physicians' wholesaler Pharmapool supplies and supports medical practices with medicines, consumables, laboratory products and furnishings.
Alloga rounds off our logistics offering with pre-wholesale services, i.e. warehousing, logistics and distribution services for suppliers. Exciting, don't you think?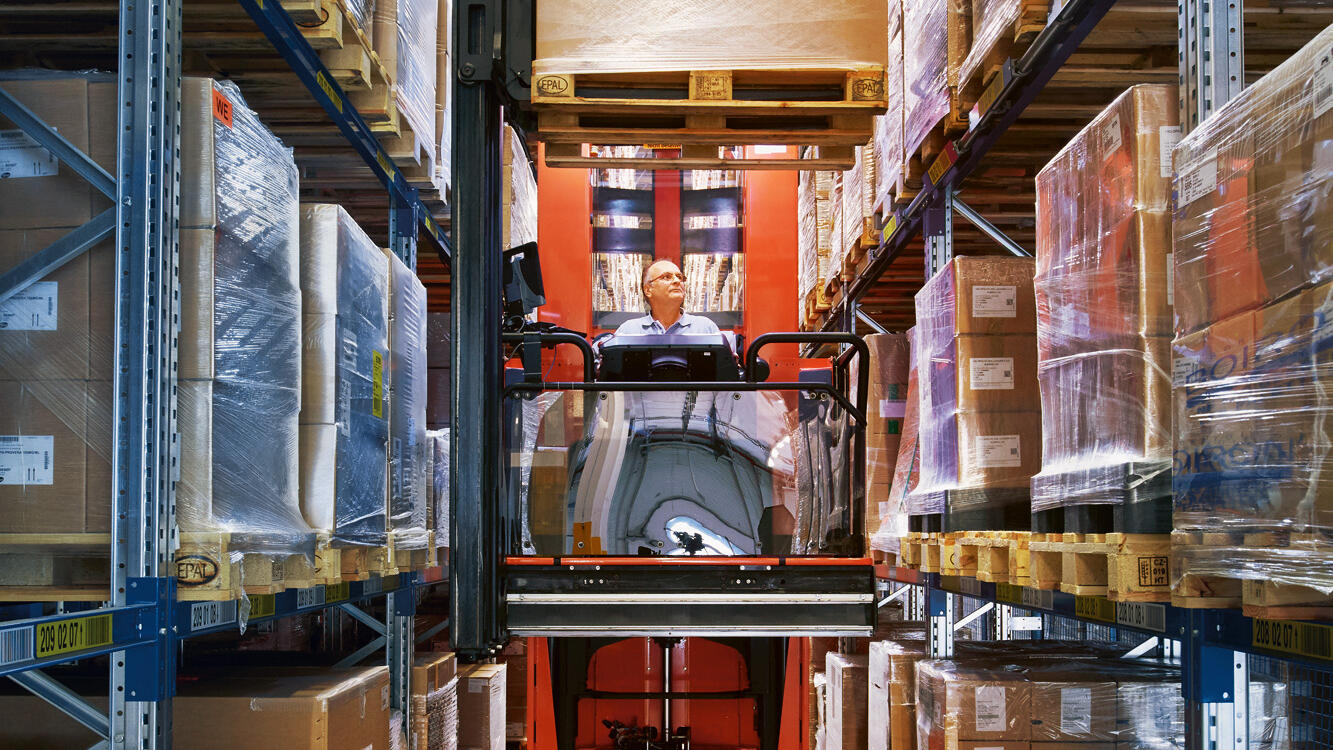 Join our team and drive it forward
Discover the next world of work
Galenica also offers many other interesting areas and tasks. Discover the world of corporate services here.